Our company has produced many fittings, such as overhead line fittings, electric power fittings and cable fittings. But also we are one of the most professional supplier in our country. Because our products are of good quality and excellent price, they have won unanimous praise from people inside and outside the industry. Now please allow me introduce these products to you.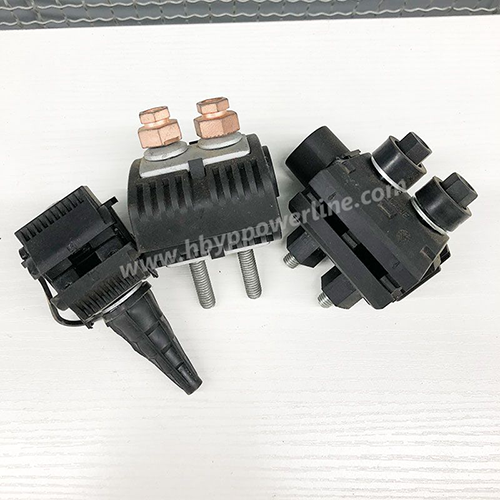 At first, the cable fittings is divided into piercing clamp and suspension clamp. The piercing clamp is mainly composed of insulation shell, piercing blade, waterproof rubber pad and torque bolt. When connecting as a cable branch, insert the branch cable into the branch cap and determine the branch position of the main line, then tighten the torque nut on the wire clamp with a socket wrench. With the tightening of the torque nut, the upper and lower insulators of the wire clamp with puncture blades hidden are gradually closed. At the same time, the arc-shaped sealing rubber pads wrapped around the puncture blades gradually cling to the cable insulation layer, and the puncture blades also begin to puncture the cable insulation layer and the metal conductor. When the sealing degree of the sealing rubber pad and the insulating grease and the contact between the piercing blade and the metal body reach the best effect, the torque nut automatically falls off. At this time, the installation is completed and the contact point sealing and electrical effects reach the best. Installation is simple: the cable can be branched without stripping the insulation of the cable, and the joint is completely insulated. There is no need to cut off the main cable.
There are something advantages of the cable fittings: the cable can be branched at any position. The installation is simple and reliable, only a socket wrench is needed, and the installation can be electrified. Safety in use: the joint is resistant to twisting, shock, waterproof, flame retardant, galvanic corrosion and aging without maintenance. It has been successfully used for more than 30 years. Cost savings: minimal installation space, saving bridge and civil engineering costs. For application in buildings, terminal boxes and tap boxes are not required. No cable return is required, thus saving cable investment. The cost of cable+puncture clamp is lower than that of other power supply systems, only plug-in. About 40% of bus bars are about 60% of prefabricated branch cables.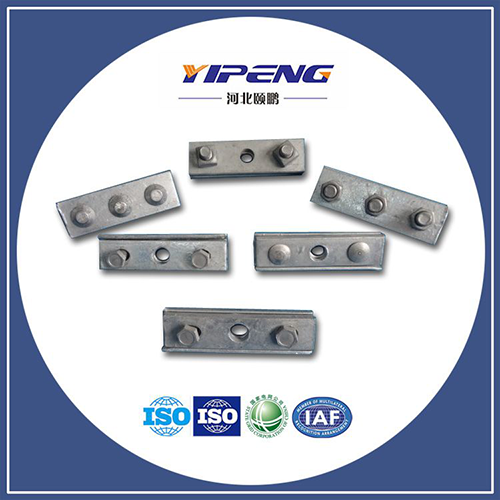 The last is standardization degree of electric power fittings is very high, so it can also be called power standard parts. The standard parts here are broadly defined, which not only meet the specific standards of mechanical parts, see the entry standard parts. Also known as power accessories. Different from power equipment, there are weighing equipment with complex structure and weighing accessories with simple structure. Insulated wires, bare wires, control cables, communication cables, signal cables, power cables, electrical equipment, electric wires, cables and other conductive materials, power industry alloy materials, cable ties, magnetic materials, electronic materials, hardware materials, semiconductor materials, etc.