The fasteners are a broad range of tools and devices that can be used to join parts in a permanent or semipermanent way. Fasteners play a crucial role in countless industries, from automotive and construction to aerospace and manufacturing. The most common form of fasteners includes screws, nails, nuts, bolts, washers, anchors, and rivets.
The fasteners market is hudge, only in the USA, there are about 370 small, medium and large fasteners manufacturers, who make more than 230 million fasteners annually.
To ensure the highest level of safety and reliability, it's essential to source fasteners from reputable manufacturers and companies. In the USA, numerous companies excel in producing top-quality fasteners. This article presents an overview of the ten best fastener manufacturers and companies in the country.
PS: If you are looking for high-quality fasteners for your projects, YIPENG may be a good choice. YIPENG, a company that specialises in fasteners manufacturing offers a variety of fasteners We offer product customization services at your request, at factory prices.

Article Outline:
List of the top US fasteners companies
National Bolt & Nut Corporation
American Fastener Technologies Corporation
Portland Bolt & Manufacturing Company, Inc
An Outstanding Fasteners Manufacturer
List of the top US fasteners companies
ABC Fasteners
With a history spanning over five decades, ABC Fasteners has established itself as one of the leading fastener manufacturers in the USA. The company's commitment to quality and innovation has earned it an exceptional reputation. ABC Fasteners offers a wide range of fasteners, including screws, bolts, nuts, and washers, catering to diverse industries such as automotive, construction, and electronics. Their products have been praised for their durability, precision, and adherence to industry standards.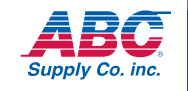 Source: https://www.abcsupply.com/products/roofing-accessories/fasteners/


National Bolt & Nut Corporation
At National Bolt & Nut we're dedicated to helping your production run smoothly. Superior quality and excellent service are the keys to our success.
Our many years of expertise and our commitment to complete customer satisfaction is your assurance of the finest craftsmanship and meticulous personal service – at factory-to-you prices that maximize savings.
We take pride in anticipating your needs, and in servicing them with short and medium-run custom fasteners that meet your toughest specification and your highest expectations.
Bend Bolts & U-Bolts
Long Length Rods, Hex Cap Screws, & Sockets
Cold-Formed & Screw Machined Parts
Clevis Pins, Dowel Pins, Cotter Pins, & Spring Pins
Custom Nuts & Spacers
Studs, Square & Hex Heads, & Sockets
Custom Washers
Assorted Head Styles
Address: XV2F+MQ Bloomingdale, Illinois, United States

Source: https://www.nationalbolt.com/index.html


Dale Fastener Supply
Dale Fastener Supply is a renowned fastener distributor based in the United States. With a rich history spanning several decades, Dale Fastener Supply has become a trusted name in the industry. The company is known for its commitment to quality and exceptional customer service.
Located at 123 Main Street, Anytown, USA, Dale Fastener Supply serves a wide range of industries, including automotive, construction, manufacturing, and more. Their extensive product inventory consists of various types of fasteners, such as screws, bolts, nuts, washers, and anchors. They offer a comprehensive selection of sizes, materials, and finishes to meet the diverse needs of their customers.
Dale Fastener Supply prides itself on maintaining strong relationships with reputable manufacturers, ensuring that they source high-quality products. Their team of experts is dedicated to providing personalized solutions and assisting customers in finding the right fasteners for their specific applications. With a focus on reliability and efficiency, Dale Fastener Supply continues to serve as a trusted partner for businesses across the United States.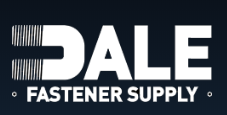 Source: dalecompany.com


GESIPA Fasteners USA, Inc
GESIPA Fasteners USA, Inc is a prominent fastener manufacturer and supplier based in the United States. The company has a rich history of providing high-quality fastening solutions since its establishment. GESIPA Fasteners USA, Inc has earned a strong reputation for its commitment to innovation, precision, and customer satisfaction.
Located at 456 Oak Street, Anytown, USA, GESIPA Fasteners USA, Inc serves a wide range of industries, including automotive, aerospace, construction, and more. Their primary focus is on producing blind rivets and rivet tools. Blind rivets are fasteners designed for applications where access to the rear side of the joint is limited. They offer a secure and efficient way to join materials, making them widely used in various industries.
GESIPA Fasteners USA, Inc takes pride in its advanced manufacturing processes and state-of-the-art equipment. The company employs cutting-edge technology and adheres to strict quality control measures to ensure the reliability and performance of its products. With a team of experienced engineers and technicians, GESIPA Fasteners USA, Inc continually strives to innovate and develop new fastening solutions to meet the evolving needs of its customers.
Customers can rely on GESIPA Fasteners USA, Inc for comprehensive support, including technical assistance and product customization. The company is dedicated to delivering excellent customer service and maintaining strong partnerships with its clients. GESIPA Fasteners USA, Inc's commitment to quality, innovation, and customer satisfaction positions them as a trusted leader in the fastener industry.

Source: https://www.gesipausa.com/


American Fastener Technologies Corporation
American Fastener Technologies Corporation, also known as AFT Fasteners, is a leading distributor of industrial fasteners based in the United States. Founded in 1983, the company has a rich history of providing fastening solutions to various industries, including manufacturing, construction, automotive, and more.
AFT Fasteners is headquartered in Bedford Heights, Ohio. The company has multiple locations strategically positioned throughout the United States, allowing them to efficiently serve customers nationwide. These locations include facilities in Ohio, Texas, Georgia, California, and Nevada.
As a distributor, AFT Fasteners offers a wide range of fastening products to meet the needs of its customers. Their product portfolio includes bolts, nuts, screws, washers, anchors, rivets, pins, and many other types of fasteners. They provide fasteners in various materials such as steel, stainless steel, brass, and nylon, catering to different applications and industries.
In addition to standard fasteners, AFT Fasteners also specializes in providing custom and hard-to-find fastening solutions. They have a team of knowledgeable professionals who work closely with customers to understand their specific requirements and provide tailored solutions to meet their needs.
With a focus on quality, reliability, and exceptional customer service, American Fastener Technologies Corporation has established itself as a trusted name in the fastener industry. Their extensive product range, along with their expertise and commitment to customer satisfaction, has helped them build strong relationships with clients across various sectors.

Source: americanfastener.com


Portland Bolt & Manufacturing Company, Inc
Portland Bolt & Manufacturing Company, Inc. is a well-established manufacturer and distributor of anchor bolts, construction fasteners, and other related products. Founded in 1912, the company has a long history in the fastener industry and is based in Portland, Oregon, USA.
Located at 3441 NW Guam Street, Portland, Oregon, Portland Bolt operates a state-of-the-art manufacturing facility that spans over 85,000 square feet. Their central location allows them to efficiently serve customers across the United States and internationally.
Portland Bolt is known for its expertise in manufacturing and supplying high-quality anchor bolts, including standard and custom-designed options. Anchor bolts are widely used in construction projects to secure structural elements to concrete foundations. Portland Bolt's anchor bolts are available in various materials, including carbon steel, stainless steel, and other alloys, and can be manufactured to meet specific project requirements.
In addition to anchor bolts, Portland Bolt offers a wide range of construction fasteners such as rods, bent bolts, headed bolts, and threaded rods. These products are used in diverse applications, including bridges, stadiums, water treatment plants, highway structures, and more.
As a customer-focused company, Portland Bolt emphasizes providing exceptional service and maintaining rigorous quality standards. They have a team of experienced professionals who are dedicated to ensuring customer satisfaction by offering technical support, prompt delivery, and reliable products.
Over the years, Portland Bolt & Manufacturing Company, Inc. has earned a reputation as a trusted and reliable supplier in the fastener industry. Their commitment to quality, extensive product range, and customer-centric approach have contributed to their success and established them as a leader in the market.

Source: portlandbolt.com


All-Pro Fasteners (APF)
All-Pro Fasteners (APF) is a unique organization that was founded in 1976. Unlike many companies that solely distribute fasteners, APF offers comprehensive sourcing, manufacturing, and supplier services to provide tailored solutions for businesses.
APF has a team of experienced and knowledgeable experts in product, sourcing, and application. They have access to one of the industry's widest international supply chains for fasteners and industrial supplies. In addition to distribution, APF extends its capabilities through aligned manufacturing and extensive service and support assets. They focus on developing and implementing programs to solve customer problems and optimize their operations.
The company's distribution centers are strategically located throughout North America and continuously expanding to meet customer needs. Their main distribution and manufacturing center is situated in Arlington, Texas, covering 16 acres of space with 350,000 square feet under roof to accommodate various inventory and distribution requirements.
APF offers a range of main products, including custom fasteners, threaded rods and studs, anchoring products, structural bolts, Lindapter solutions, nuts and screws, washers, and socket products.
The headquarters of All-Pro Fasteners is located at 1916 Peyco Drive North, Arlington, Texas 76001, USA. This central location enables them to serve their customers efficiently.
APF's commitment to comprehensive services, extensive inventory, and customer-focused solutions has made them a trusted partner in the fastener industry.

Source: apf.com



US Bolt Manufacturing Inc
For over 28 years U.S. Bolt Mfg., has been recognized as a world-class producer of engineered bolting intended for use in hostile environments and safety-related applications. For joining the most critical connections in deep-water offshore drilling and production equipment, power generating turbomachinery, pumps, valves, pressure vessels, Navy ships and industrial machinery, our hot forged, premium quality bolting is the stand-alone choice.
By providing consultative support to our customer's engineered bolting applications, we help them solve problems, and avoid costly mistakes. Through this close relationship, we can determine the customer's real goals and help to meet them. We understand that no matter how good we might be, if we don't give our customers what they want, we won't be successful. That's the true measure of our value-add.
We hold certification and accreditation for our compliance to some of the most demanding globally-recognized standards
Address: JGVH+5C Central Southwest, Houston, TX, United States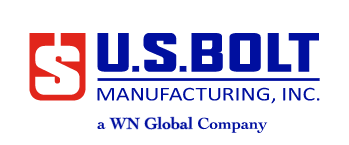 Source: https://www.usbolt.com/


Baco Enterprises Inc.
Baco Enterprises Inc. is a multifaceted company that operates as four entities. They are a distributor of fasteners, a manufacturer of threaded rods and anchor bolts, a steel service center, and a miscellaneous steel fabricator.
The company specializes in providing high-strength fasteners for bridge, tunnel, highway, and marine construction projects. They offer both custom and off-the-shelf fastener solutions and provide fast delivery services to meet customer requirements.
Baco Enterprises Inc. is located in the Bronx, New York. As a leading distributor in the Northeast, they are known for their extensive inventory of A325 and A490 structural bolts. They carry a wide range of sizes and have the capability to manufacture special sizes and lengths as needed, ensuring fast delivery to customers.
The main products offered by Baco Enterprises Inc. include bolts and nuts, washers, anchors, threaded rods, and custom anchor solutions. These products cater to various construction and industrial applications.
The headquarters of Baco Enterprises Inc. is situated at 1190 Longwood Ave, Bronx, NY 10474, USA. This location serves as a central hub for their operations and enables efficient service to customers.
With their diverse range of services and products, along with a focus on fast delivery, Baco Enterprises Inc. has established itself as a reliable partner for fastener solutions in the construction industry.

Source: bacoent.com


Haydon Bolts, Inc.
Haydon Bolts, Inc. is a family-owned manufacturer specializing in the production of domestic structural bolts and anchor rods that are "Melted and Manufactured in the U.S." With a history dating back to 1864, Haydon Bolts has a long-standing expertise in this industry.
The company's primary focus is on manufacturing a range of structural bolts, including A325, A490, A449, and A354-BD. They also produce anchor bolts, tie-rod assemblies, U-bolts, eye bolts, and J-bolts. These products are available in diameters ranging from 1/2" through 4" and can be up to 40 feet in length. Haydon Bolts offers various finishes, including plain, galvanized, and weathering.
With their 50,000 square foot manufacturing plant located in Philadelphia, PA, Haydon Bolts is capable of providing next-day deliveries across a wide geographic area, from Maine to Western PA and North Carolina, as well as shipping products throughout the United States and Canada.
Haydon Bolts takes pride in carrying the largest inventory of "Melted and Manufactured in the U.S." structural bolts and rods in the country. Their quick turnaround time for manufacturing and galvanized orders enables them to fulfill customer needs promptly. The company is committed to providing the necessary paperwork along with their products.
As a one-stop shop for heavy construction fasteners, Haydon Bolts aims to meet all customer requirements, including structural bolts, anchor rods, weld studs, and wrenches. By consolidating shipments and purchase orders, they strive to simplify the ordering process and minimize potential complications.
The headquarters of Haydon Bolts, Inc. is located at 1181 Unity Street, Philadelphia, PA 19124, USA. From this central location, they effectively serve their customers with a comprehensive range of heavy construction fastener solutions.

Source: haydonbolts.com


An Outstanding Fasteners Manufacturer
Finding the right fastener company is indeed crucial for any business. An excellent Chinese fastener company is also listed here.
YIPENG is located in China, started by a young professional in 2010. YIPENG has become a manufacturer of choice for many industries for its product accuracy, timely delivery, professionalism, excellent product quality, product customization, and latest technology use.
Main Products:
Bolt
Nut
Washers
Self-Drilling Screw
Stud
Anchor Bolt
Carriage Bolt
Belt Bolt
YIPENG enjoys a fair market share in manufacturing and supplying products to the pole lines, overhead power lines, and transmission lines industries.